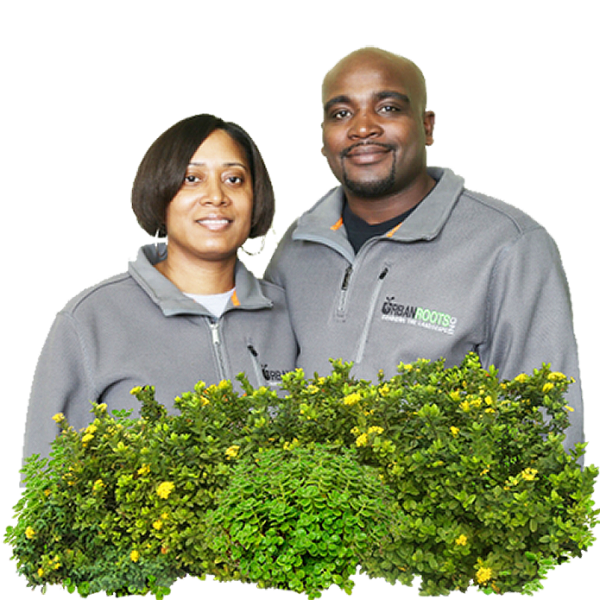 More than just Lawn Care
Founders Jimmie and Tiffany Williams created Urban Roots, Inc., formerly known as Just Us Lawn Care, Inc., through their 10 years of Lawn Care, Landscaping, Parking Lot Maintenance, and Snow Removal services expertise.  They grew from a home-based business with two clients to having an offsite office where they service numerous residential, commercial and industrial properties.
They truly know the importance of professionalism, perseverance, and quality service. They value effective communication and structure.  Jimmie and Tiffany have a genuine and heart felt love for people.  They continue to give back to their community in many ways.