Jimmie and Tiffany have provided hope to struggling families in showing them that it is possible to create jobs for themselves. Earth Day is an Urban Roots favorite. Over the years, they have volunteered at a variety of schools in the Chicago area to complete beautification projects where they educated students how to plant and design the landscape of their school.  They truly believe in showing mercy and compassion to all people who are striving to improve their life in a positive manner.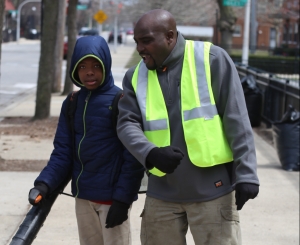 10 Years and Counting ...
Watch as the Urban Roots team celebrates 10 years of quality work and service in the Chicago's communities.